Our Most Popular Product Yet
At LanyardsOnly we are famous for our massive range of customisable lanyards. Many companies and organisations turn to us when they need great quality lanyards. Lanyards are also great for schools, sports teams, concerts, VIP lounges, public speakers, coaches, trade show attendees, fundraisers and police.
Our most popular promotional lanyards that we have in stock is our 'polyester custom lanyards'. Polyester custom lanyards are extremely useful for organisational purposes for people in small and large groups.They can be used for many things such as, holding or carrying items you do not want to lose, instantaneous access to ID and key cards, whistles, keys and flash drives. They are inexpensive, and an effective product for everyone.
Our lanyards can be customised with your company name and logo. They are also great as corporate gifts to clients. Handing them out will showcase your name directly. It is a great way to establish your business to consumers. So don't delay it any longer, order our custom polyester lanyards today!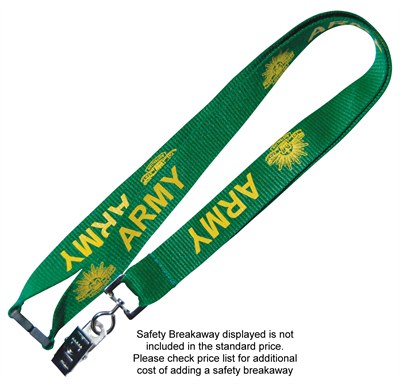 22 May, 2015
The Lanyards Only Team