Easy To Use, Easy To Carry, Easy To Promote
Lanyards are a great way to promote and advertise your
campaign
tradeshow
function
exhibit
The number of lanyards in Australia is astounding. Many business executives order our brilliantly manufactured lanyards to grab their clients attention. But why? Firstly, lanyards are practical, convenient, beneficial and handy to use. They can hold many things, for example, your keycard, keys, ID or anything else you want to carry. It's easy on and off attachment is what makes it such a steady product as well.
Secondly, our lanyards come in huge range of attractive colours, styles and designs. We provide our clients with the option of ordering these lanyards in bulk, whether it is printed or unprinted. Lanyards are truly a great promotional product as they are listed to be the BEST promotional product of all times. Unlike other promotional products, lanyards will fit your marketing budget.
Easy to use, easy to carry, easy to promote is what your business needs! So make your name stand out with our cool range of diversified lanyards today.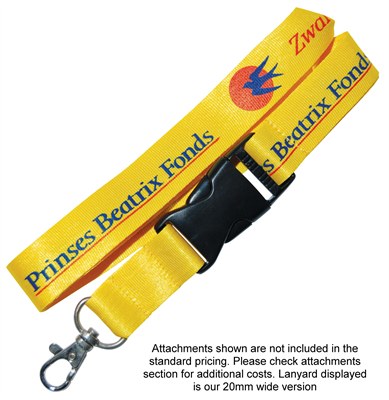 30 September, 2015
The Lanyards Only Team